Imagine your old iPod playlists in real life. That's what When We Were Young festival have gone and created. This incredible line up has been announced for a 1 day event in Las Vegas this year.
Check out the line up below.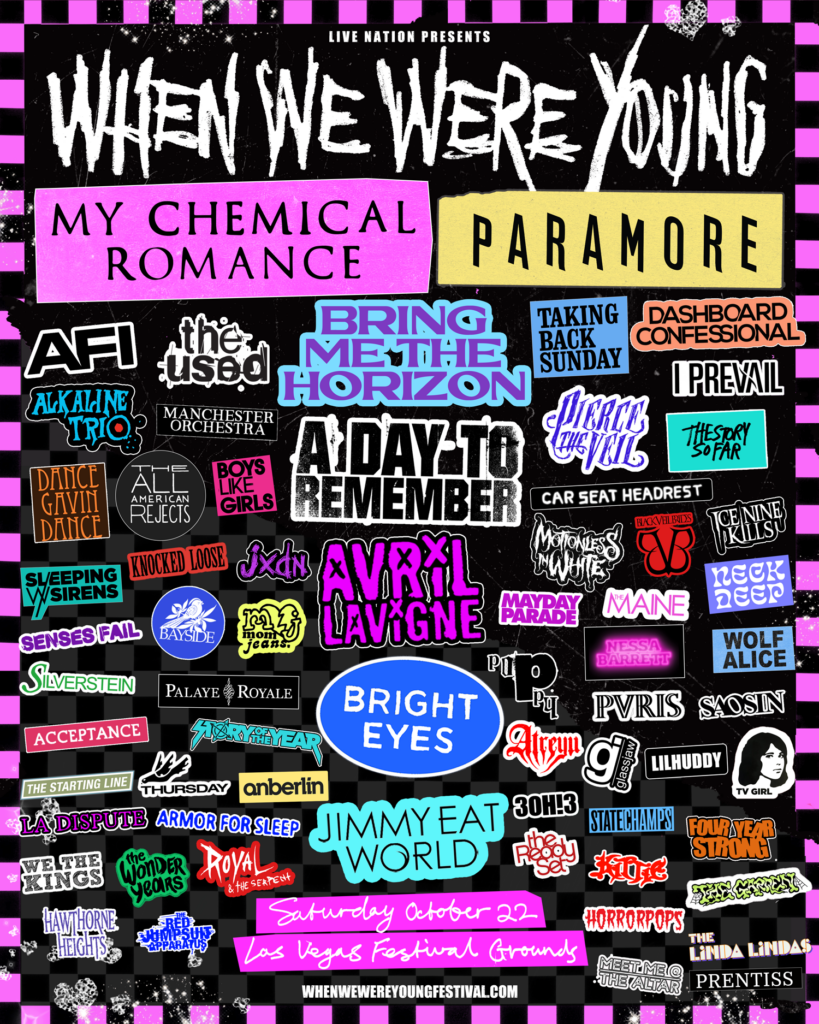 When We Were Young is on  October 22nd, 2022 and pre-sale begins this Friday.